In today's heavily locked down environment, it is hard to think about going shopping. That said, the retail sector makes up such a huge proportion of our economy (U.S. core retail sales of ~$3.9 trillion1; Canadian core retail sales of ~C$377 billion2) and employs millions of the same people who are stuck at home with no clear view of when things might return to normal.
We've all seen the photos of the deserted streets and shopping malls – behind those locked doors, summer collections just brought in are lonely on the racks. According to Google Canada, visits to physical retail outlets in March declined by 59%3. Given that e-commerce sales only represented 4% of all retail trade in Canada in January4, it is no surprise that COVID-19 has had a significant impact on the retail sector. We have also witnessed that hundreds of thousands of jobs have already been furloughed and retailers are already suspending shareholder dividends and tapping into their credit facilities.
Retail executives, not surprisingly, have been deeply entrenched in survival mode, focusing on immediate/near-term actions to navigate through these early days of the crisis. This includes empathetically supporting employees despite layoffs and shutdowns, creatively staying connected with customers, rigorously managing cash flows and inventories, aggressively bolstering e-commerce functions and carefully protecting supply chains.
However, regardless of the type of recovery one predicts will occur (V-, U-, W-, 'Nike swoosh'-, etc.), the market will undoubtedly survive, stabilize and spring back into growth. Retailers must therefore start to consider and plan for this recovery, and we believe that focusing on a few targeted areas will help set retailers up to accelerate successfully into the 'new normal':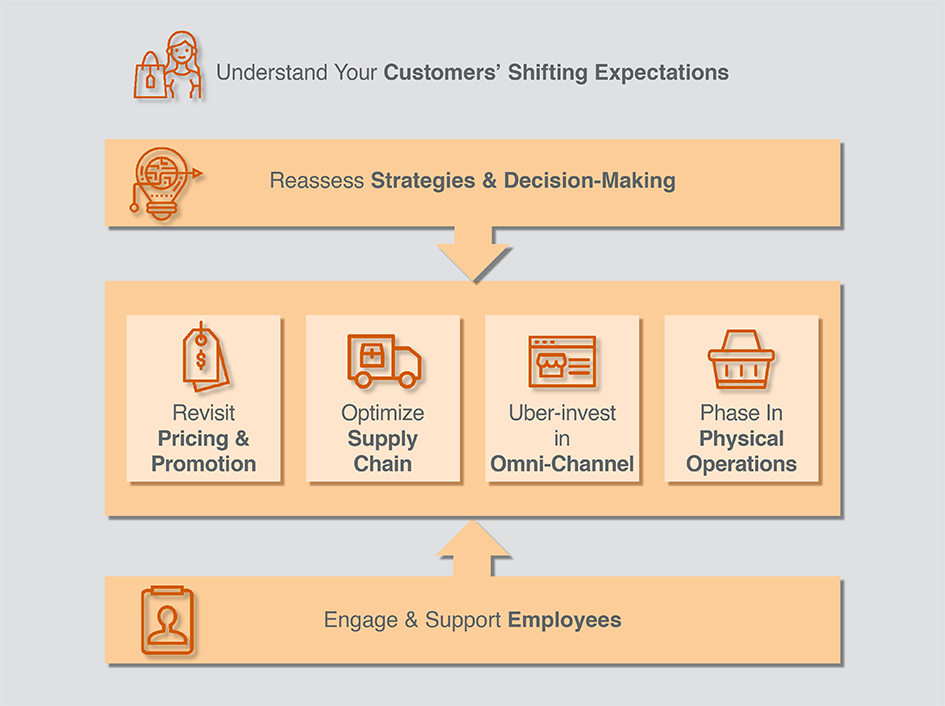 Understand your Customers' Shifting Expectations
Customer expectations, both rational and emotional, are highly likely to shift as a result of the broad economic downturn, with lower discretionary income not just in the immediate aftermath, but longer-term as well. In addition to the inevitable price hyper-sensitivity, continued ethical/green considerations, growing comfort with e-commerce and the normalization of more casual attitudes to work will further influence how retailers must adapt their merchandizing and operations to deliver against these changing needs in a way that remains consistent with the brand promise.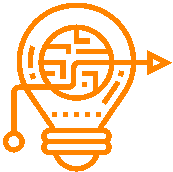 Reassess Strategies and Decision-Making
It is clear than in these turbulent times, any pre-existing, long range strategic plan warrants a fresh set of eyes. That is not to say that any or all priorities may be invalid or irrelevant. Rather, given the shifting context of the competitive marketplace, the framing, prioritization, timing and sequencing of what was previously perceived to be important may need adjustment.
In a "business-as-usual" context, organizations don't always have the most effective decision-making models yet, in the "survive" phase of the crisis, executives and teams have been making several critical decisions very rapidly – so much so that many have expressed surprise at how effective this nimbleness has been. Building a more sustainable approach that allows for many decisions to be made in four minutes instead of four months would no doubt generate immeasurable value and competitive advantage.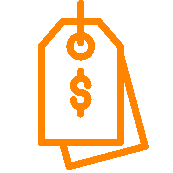 Revisit Pricing and Promotion
Retailers also need to closely monitor any changes in customers' style preference and pricing sensitivity, and quickly adjust their pricing and promotional strategies. At the same time, retailers need to be careful to avoid a 'race to the bottom' and over-discount lest they risk conflict with their broader brand experience.
Of course, a specific priority must be the 2020 holiday season – this period typically delivers 30%-40% of annual retail revenues. The timing of this year's season relative to the eventual recovery (and pent up consumer demand) will be an important dynamic to manage. Retailers with their own private label brands may have a particular competitive advantage, as these brands can be quite effective at capturing both revenue and margin share.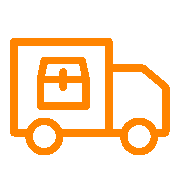 Optimize Supply Chain
Survival, stabilization and shifting back to growth is not just something that retailers have to deal with; given the deep global integration of retail supply chains, the network effect of pandemic-related economic challenges will continue to unfold for some time. For example, we are seeing massive order cancellations from retailers around the world – what will happen to all of this vendor inventory and to vendors themselves? In addition, garment manufacturing and exports accounted for 84% of Bangladesh's total exports last year, but this market has completely evaporated and will take time to re-ignite.5
We expect factories will close (and take time to re-open, if they do), impacting just one of the several critical links in highly integrated, globalized supply chains. Such disruption, however, also provides an opportunity for retailers (especially those with private labels) to look for ways to optimize their supply chain, perhaps by shifting to a more flexible sourcing model that includes near-/on-shore vendors, and increasingly integrates and streamlines partners.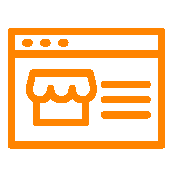 Uber-invest in Omni-Channel
This pandemic has highlighted clear vulnerabilities in retailers' digital capabilities vis a vis the online shopping experience. Many customers are complaining of interactions that are far from seamless, and that even fall behind category 'table stakes'. For example, the website is crashing due to increasing traffic, payment is not processed after multiple attempts, inventory information is not updated, and fulfilment timelines are exceedingly long. And all of this is in an environment where consumers are being forced to rapidly accelerate up the 'comfort' curve for online shopping. To recover and eventually thrive, the digital experience must become at least as effectively delivered as the offline experience, and perhaps more quickly than organizations have prioritized investment for.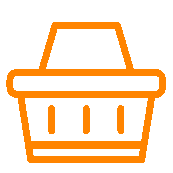 Phase-In Physical Operations
No one knows what the new 'normal' will look like, but it would be quite the bet that we will quickly spring back to a context that mirrors the pre-crisis environment. At the same time, we do not believe in the 'death of brick and mortar' to quite the same degree as others. As a result, retailers should be thinking about how they return to normal operations in a measured way once government restrictions are lifted. Perhaps a phased re-opening, designed from a customer-first perspective and consistent with the brand's promised experience will allow for improved cost management, learning before scaling through pilots, and optimal management of limited product inventory.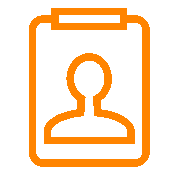 Engage & Support Employees
In these uncertain times, with uncertain next steps, it is paramount for executives to continue to support their extended workforce whether they be laid-off workers, employees working from home, or those who continue to play essential on-location operational functions. Encouraging collaboration and continuing to cultivate the corporate culture will reap dividends. Employee engagement is evermore critical, and executives should reflect on what is working well during this time to make work better when everyone returns.
Although it is tempting to maintain focus on the more immediate needs to survive and stabilize through this historic global event, it will be increasingly important for retailers to start shifting their gaze a bit further out to effectively accelerate their shift back to growth. Retailers' respective brand and customer experience promise in the market will continue to provide effective guardrails for framing the choices to be made in the coming month. Those who start to focus their view on these targeted areas sooner are more likely to weather the storm and succeed as best as possible through this unprecedented 2020.
---
For more information, please contact:
---
References
Note: Core Retail Sales excludes automotive and gasoline sales
[1] McGinty, M., & Shay, M. (2020, February 26). NRF says consumers continue to drive economy, forecasts retail sales will grow 3.5%-4.1%. Retrieved from https://nrf.com/media-center/press-releases/nrf-says-consumers-continue-drive-economy-forecasts-retail-sales-will
[2] Retail Council of Canada. (2020, February). Retail by the Numbers. Retrieved from https://www.retailcouncil.org/wp-content/uploads/2018/08/Feb_RBTN_Decs_Mar_6.pdf
[3] Google. (2020, April). COVID-19 Community Mobility Reports. Retrieved from https://www.google.com/covid19/mobility/
[4] Statistics Canada. (2020, April). Table 20-10-0072-01 – Retail E-commerce sales, unadjusted (x 1,000). Retrieved from https://www150.statcan.gc.ca/t1/tbl1/en/tv.action?pid=2010007201
[5] Freyman, N. (2020, March 31). China's Factories Are Back, but Where Are the Buyers? Retrieved from https://www.morningbrew.com/daily/stories/2020/03/31/chinas-factories-back-buyers