COVID-19 has fundamentally impacted people's lives – their purchasing habits, lifestyles, and emotions. Research by Level5 Strategy and Hotspex has found that 70% of Canadians are spending less than before this pandemic while 39% are trying to save as much money as they can. Canadians are also feeling increasingly disappointed, uncomfortable, and frustrated. This new crisis dynamic has increased the imperative for companies to build consumer confidence to protect their sales and market reputation.
Treat your brand as a risk management tool
During this pandemic – and after it – companies should leverage their brand as a risk management tool. Brands that mitigate customers' negative emotions and successfully build confidence will have a faster path to full recovery and more success during periods of decreased customer spending.
You might be asking yourself how a brand can decrease market risk? The answer is actually quite simple.
Just like before COVID-19, brands should be managed as assets (growth drivers), rather than being viewed as logos or marketing campaigns (costs). Companies who manage their brand as an asset will be in a better position to consistently keep their market-facing promise, resulting in stronger customer relations and higher purchase and recommendation intent. Especially during crises, brands need to walk the talk.
Brands with inconsistent promise delivery suffered more during COVID-19
A study by The University of Victoria's Gustavson School of Business showed that companies who struggled to deliver on their promise experienced decreased levels of consumer trust and confidence. The net result of inconsistent promise delivery was massive opportunity costs: companies were not able to fully capitalize on opportunities for increased sales and improved customer relations.
Manufacturers of cleaning products had every chance to build enduring customer bonds during this pandemic. And yet, customers' trust in Clorox and Lysol fell during COVID-19 due to supply chain problems and inconsistent supply.
Gustavson's Dean, Saul Klein, reinforced the link between trust and consistent promise delivery:
---
"To trust a brand, it has to be available to consumers. If it's not available, that kind of undermines the trust we have in the brand of being there when we need it."
---
Customers' confidence in Amazon slumped due to longer fulfillment times and perceptions of price gouging. Rising uncertainty regarding employees' health and safety also adversely impacted the brand. Clearly, customers will not just fall for empty promises, they are attuned to the organization's priorities and ability to back up what they say.
While Clorox, Lysol, and Amazon experienced increased sales, issues below the waterline limited their total potential growth.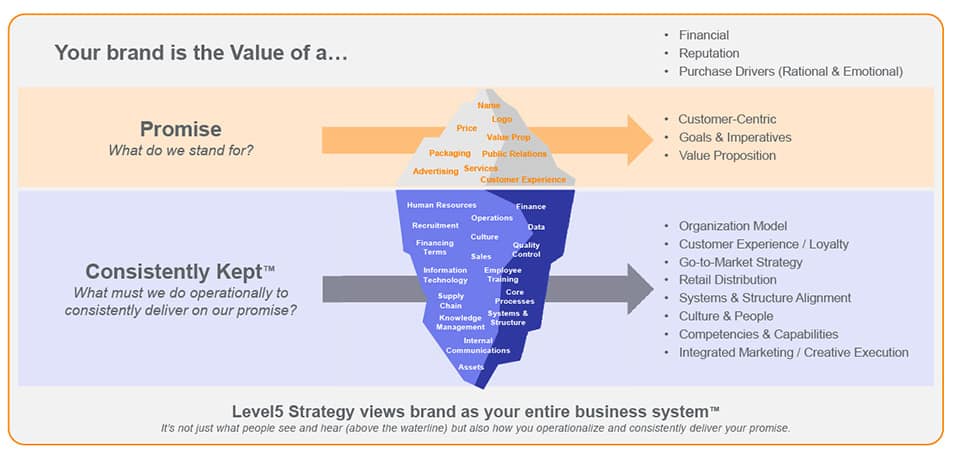 On the other hand, trust in Canada Post—another brand that experienced rising demand—surged significantly over these past few months, topping the list of most trusted brands in the university's post-pandemic survey.
People's surge in trust can be attributed to Canada Post's honest communication and care for social well-being. By putting the safety of its customers and employees first during this time of crisis, Canada Post was able to improve their reputation and increase their customer-centricity.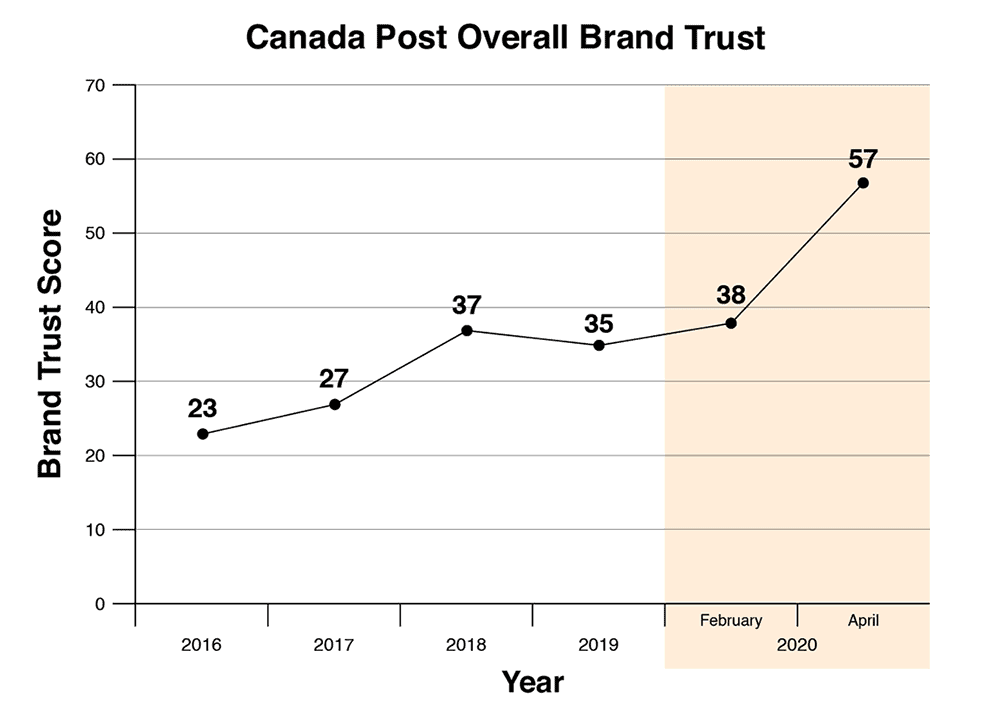 The trials and tribulations of these brands, as well as the sudden success of Canada Post, underscores the importance of actively managing one's brand as an asset within an integrated business system.
By consistently keeping their promise—from the supply chain to the customer service—companies are able to mitigate risk and in turn boost their resilience to crisis and disruption.
The brands that successfully define and consistently keep a compelling marketplace promise that aligns with customers' drivers will be the ones that build trust today and reap long-term benefits tomorrow.
Connect with Level5 to better understand how your brand can be leveraged as a growth-driving asset and how to build the operational capabilities required to consistently deliver on your market-facing promise.
---
References