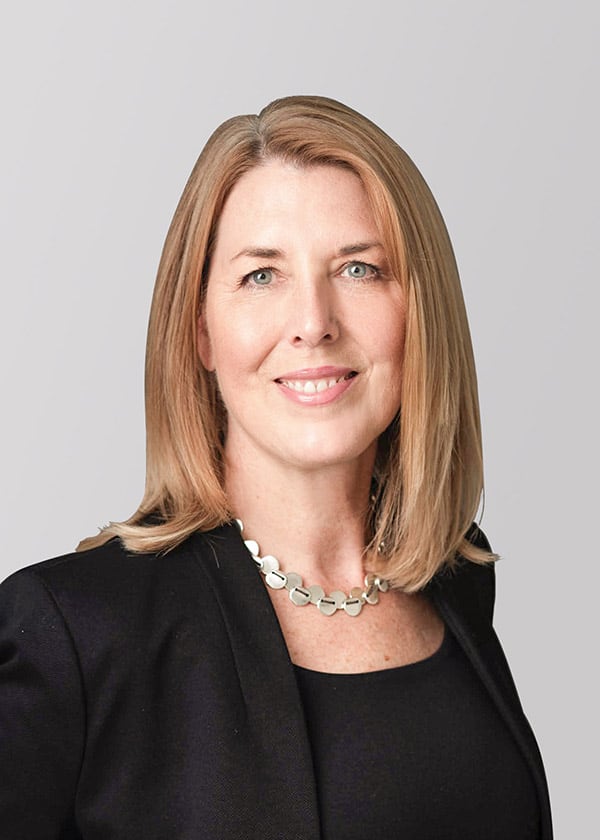 Geopolitical disruptions, environmental disasters, mental health challenges, ongoing supply chain challenges, combined with the threat of new COVID variants, absorbing the "Great Resignation" and constantly shifting customer expectations point to 2022 being another year where the market and business landscape will be defined by rapid change and uncertainty.
As organizations look to successfully position themselves for growth in this time of rapid transformation, Alexa Nick shared her insights into what are the business essentials in times of disruption and change. Alexa's combination of experiences and expertise across entrepreneurial, SME and corporate settings lend a unique perspective to business challenges.
Alexa Nick recently joined Level5 Strategy as a Managing Partner. She focuses on strategy development and planning; organic and inorganic growth strategies; organization transformation; post-merger integration; change management and organization enablement. She's been a Partner with Deloitte, and has held leadership roles at Kearney, BottomLine Group and Optimus SBR. In 2007 she founded and launched myPractice, a virtual learning platform supporting global organizations with enhancing their customer experience, which she grew and then sold to BottomLine Group in 2010.
This piece is condensed from an interview with her on what business leaders need to be able to successfully grow their business during the coming year of ongoing rapid transformation.
---
1) A Process to Decide on the Right Problem.
"I am all about listening. Listening deeply to my clients' challenges and seeking to understand their current realities and business. I've had the privilege of working with a broad range of clients on everything from international M&A mandates to go-to-market strategies and large-scale transformation and across industries from industrial products to B2C and B2B industries and financial services."
"The common denominator of the companies that were successful is that they apply design thinking to their approach. This means they have a process to define the core problem to solve for, to identify potential scenarios to explore, to align the team on the guardrail and potential options to consider, and ultimately to enable creative and innovative solutions to create a path forward. This approach is essential during times of rapid transformation – since any previously built strategy plans or frameworks are likely no longer applicable."
2) A Real Partner.
"What the COVID pandemic really highlighted is that to effectively help clients navigate in times of disruption, clients and consultants need to be real partners with strong relationships. It's not about one-time answers, but working together to iterate and review."
"This means building alongside the client team, having the ability to really listen and help them distill the crux of the issue – along with the ability to provide new perspectives, and push back against groupthink, with the empathy and willingness to understand the concerns and needs of the larger team."
"What's exciting about the moment we are in, is that across the board, I'm finding that leadership teams of all sizes are also looking to work within a trusted relationship. Coming out of the pivots and acceleration of decision-making, there's the realization that in times turbulence, having trusted partners brings significant competitive benefits and leads to more flexible and creative solutions."
3) Prioritize Leadership Transformation:
"The accelerated pace of change that has been driven by the COVID pandemic has also amplified succession and transitions. It is exciting that there are so many new leaders in their roles, who have been really tested by COVID and are now looking to make their mark. And at the same time, there's another wave of succession planning underway."
4) A Holistic Perspective:
"Regardless of industry, to succeed in 2022 will require a holistic perspective – one which puts people's well-being front and center. With less division between life and work, the expectations for constant productivity and the rapid adoption of technology, the workplace and the workforce have been permanently changed. With the reality of the Great Resignation, the challenges around working from home and in teams is being continually tested. Employers need to keep their fingers on the pulse of their organizations and seek to accommodate new expectations or risk losing key talent."
"It's an exciting moment because it's also an opportunity for employers to outwardly support and encourage a healthier work environment and appreciate employees more holistically. It's about time businesses understand that the wellbeing of employees is a critical foundation for growth."
5) Appreciation for midsize companies.
"Larger companies and organizations should be watching what mid-size companies are investing their time and resources in. They are the risk takers and innovators. Enterprise and larger companies have the funds to underwrite innovation but there are huge hurdles in doing so. On the other end of the spectrum, small businesses are nimble but they are very often struggling to survive. In contrast, mid-size companies don't have the overbearing process or governance to squash innovation but they are large enough to be able to create internal sandboxes to incubate new ideas. Teams of all sizes should be watching how midsize companies in their industries are navigating and innovating."
"Rapid transformation driven by continuous disruption is going to be the landscape we operate in and while destabilizing, it is also means that there is an abundance of opportunity. It's time to look at how to push the envelope and reap the rewards of strategic risk-taking."
---
About Level5 Strategy:
Founded in 2002, Level5 Strategy is an insight-driven strategy and transformation consulting firm. We've worked with 300+ of North America's leading B2B and B2C brands. Clients choose Level5 for tailored solutions which enhance market performance, achieve growth aspirations and create sustainable competitive advantage.
Partner with Level5 Strategy and experience how our people and approach foster long-term relationships with our clients.