Over the past eight months, businesses and individuals across all industries have been navigating through the impacts of the COVID-19 pandemic. As we now enter the second wave (or perhaps an extended plateau phase), maintaining focus on the immediate and short-term needs of your business, customers and employees remains paramount. At the same time, it's important that companies start paying more attention to the medium and long-term horizons, even though they can't clearly see what the future will look like.
Organizations that re-balance their strategic decisions and operational execution with both shorter- and longer-term horizons in mind will be better equipped to consistently keep their promises to shareholders, customers, and employees. Although striking this balance will be different than before the pandemic, getting it right will ensure companies don't simply survive – they'll thrive over the longer term.
---
For many companies, this pandemic has been a change catalyst
At Level5 Strategy we've helped several clients rapidly rebalance their perspectives and priorities in the short term while maintaining focus on the longer term. Many have said that the pandemic is compelling them to "live the future they've been talking about for years". Some have rapidly deployed new digital capabilities while others have introduced new customer experiences. A growing number of companies are also repositioning their value propositions in the marketplace to be more attuned to their customers' new wants and needs.
There's no magical recipe to maintaining a balance on short-term opportunities and long-term planning. In fact, the main ingredients are the same as before the pandemic. In our view, the recipe includes seven key steps. If actioned successfully, these steps will help companies thrive, even amid the pandemic slowdown:
1. Reaffirm your customer promise.
Expectations are changing rapidly and consumers are adjusting how they interact with their preferred brands. Trust, safety, empathy, and convenience have become significantly more important since the pandemic started. It's now more critical than ever that companies leverage data & analytical insights to gain a deep understanding of their customers' changing wants and needs. A quantitative customer understanding will help companies identify major customer trends and adjust their promises to best align with key audiences' drivers.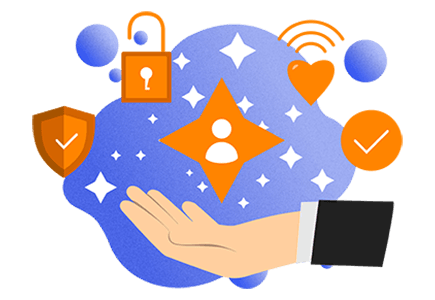 2. Craft a clear and concise strategic narrative.
It's important to be clear on what matters in delivering against a customer promise (and what doesn't) and what successfully doing so looks like. While this is always true, it's especially critical during periods of great disruption or change. A clearly defined end-state (grounded in customer insights) will help guide customer-centric decisions and ensure consistent, on-brand execution.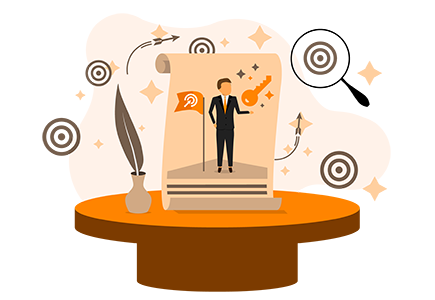 3. Pivot your business model where needed.
Changing customer needs or a rapidly evolving competitive environment often calls for quick adjustments in a company's go-to-market strategy and how they sell to, service, and support their customers. Business model adjustments can also positively impact how employees work and enable internal teams to make and rapidly execute new decisions.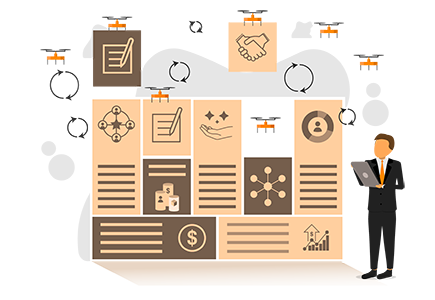 4. Bring everyone along, transparently and empathetically.
It's not just the executive team that needs to be cooking from the same recipe book – everyone must be looped in to where their company is heading and how they're planning to get there. Unless everyone is onboard, organizations are unlikely to be successful in forging a new path. Change is hard to absorb and it makes people anxious. Leaders should create opportunities to connect and empathize with their team. It will help them unlock employee performance and potential, while accepting change in these challenging times.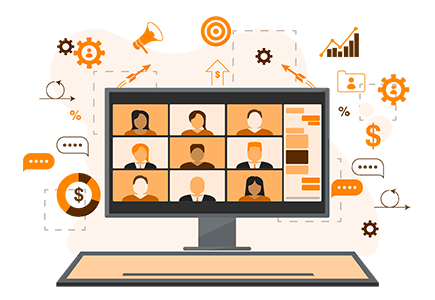 5. Be agile; rapidly test, learn and scale.
When moving quickly and juggling priorities in a volatile environment, it's easy to drop the ball (or a few of them). Consider deploying focused teams or "pods" of people who embrace agile approaches to completing their work. You'll drive incremental improvements by testing, failing – yes, failing – and learning rapidly. Over a short period of time (shorter than you think), you'll boost the velocity of change that you bring to market.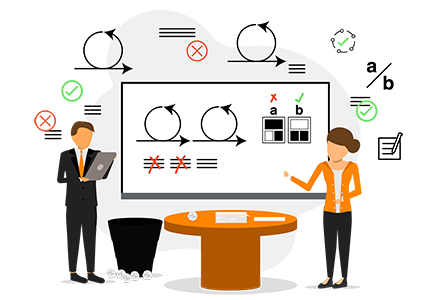 6. Measure what matters.
Metrics reveal what's getting done and what isn't. Active tracking enables you to see that your outcomes matter and impact is growing. Where possible, leverage technology to orchestrate a more efficient delivery of your strategy. Boost transparency and drive performance tracking of your plan in real time. There are a number of cost-effective digital solutions in the market to explore and adopt.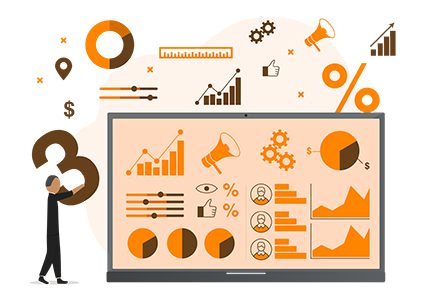 7. Don't lose sight of the future.
Major changes in direction will take longer to payoff, but the rewards are almost always worth it. It can be tempting to react (and keep reacting) to the market dynamic and shift investments for short-term gains. Without doubt, adopting a short-term focus was critical in the rapid transition to remote work. But be wary of staying in that mindset for too long; stop and think before you pause or cancel longer term strategic plans. Not only will it affect your clients and other stakeholders – it will be harder to restart and catch up later.
Sustainable growth is hard in these extraordinary times – but it is possible
With the right recipe, the right leadership mindset, and the right balance of strategy and execution, organizations can continue to grow value for customers and ensure that their promises are consistently kept. That way, they won't be just riding through the turbulence – they'll harness it for even greater lift and more sustainable growth.
---
Level5 Strategy is a leading strategy and transformation consulting firm that delivers sustainable growth even amid challenging times such as the COVID-19 pandemic. Connect with us to discover how Level5 Strategy can help you drive profitable ROI through strategy and transformation.