A multichannel strategy is no longer a nice-to-have offering. It's a must-have.
In March, Shopify recorded a 443% increase in click-and-collect orders. 64% of consumers now want a contactless pick-up or BOPIS (Buy Online Pick up In Store) option.
To remain competitive, brands must ensure that they're consistently delivering their brand promise and an on-brand experience across all channels and at key customer touchpoints. Brands that fail to do this will create customer pain points (negative experiences) and see a drastic drop in their market share.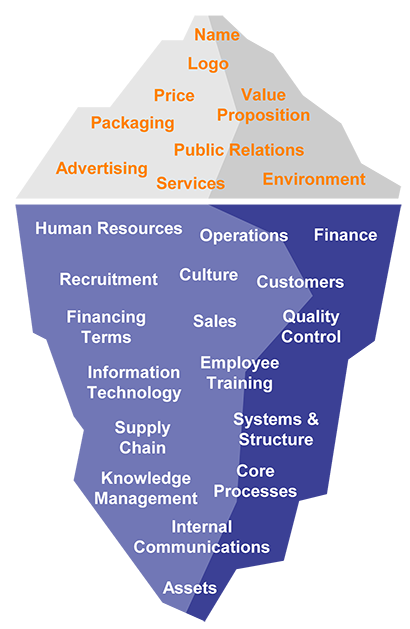 Brands with a clear brand promise and a compelling value proposition have an increased ability to attract new customers
The recent spike in e-commerce activity due to lockdown measures has presented brands with a huge opportunity to gain market share.
During COVID-19, almost 40% of global consumers purchased from new brands they'd never tried before. Even more telling of the opportunity is that 88% of those consumers said they plan to continue buying from these new brands.
At Level5 Strategy, we view brand as The Value of a Promise Consistently Kept™. By defining and consistently keeping a resonant promise and on-brand customer experience that aligns with various stakeholders' wants and needs, brands generate reputational and monetary value.
The brands that consistently deliver their promise will be the ones that are able to best retain their customers. They'll also be able to win amongst the large base of potential customers who are more willing than ever to experiment with new brands.
Shoppers will click elsewhere unless you clearly articulate your brand promise
It is critical that brands clearly articulate their brand promise and primary rational and emotional customer benefits – in other words, their value proposition – to attract and retain customers. It only takes between 17 and 50 milliseconds for a customer to decide if they'll continue browsing on a website after landing on a web page. If your promise and brand benefits aren't clearly articulated, customers will likely go elsewhere to shop.
Customers want a hassle-free return policy
In line with the concept of consistently keeping your promise, retailers must also understand that the customer journey extends beyond the purchase phase.
ShipStation's July survey revealed that customers' expectations around returns are increasing. Almost three quarters of respondents said they wanted brands to widen their return windows, while 45% expect brands to offer free returns.
Even before COVID-19 hit, free and uncomplicated returns played an important role in shoppers' brand loyalty. Close to 90% of respondents to a Klarna research study indicated that free returns would increase their loyalty to a brand. Moreover, Rebound data revealed that the majority of people would not buy from a retailer if they have a bad return experience: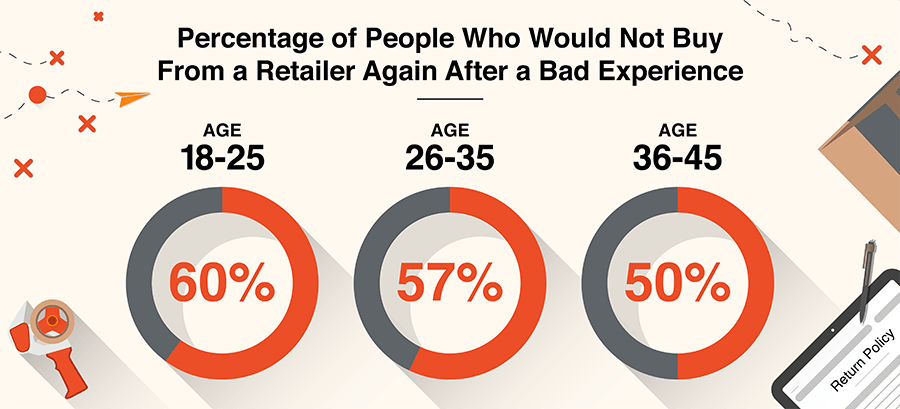 Failing to deliver a positive post-purchase experience creates a powerful pain point that leads to lost brand equity and customer attrition.
On the other hand, meeting (or exceeding) customer expectations at this key journey phase can result in positive equity – even if the product offering didn't meet customers' expectations.
For example, Casper's efficient return process and professional customer service impressed a customer so much that they gave the company five stars, despite buying a product that didn't work out for them.

Multichannel customer journey is key to your e-commerce success
A multichannel customer journey is becoming more and more central to business success. This is why retailers need to ensure that their promise aligns with their customers' rational and emotional drivers and is consistently delivered across multiple touchpoints and channels. Besides consistently delivering their promise, successful brands are also able to identify and remedy any customer pain points.
At Level5 Strategy, we help companies identify which customer wants and needs and customer journey touchpoints matter the most. With our ability to measure audience's rational and emotional drivers of purchase and recommendation intent, and the critical moments in the journey where they need to be delivered, we help companies efficiently and effectively improve their customer experience. Our proprietary rational and emotional research also helps uncover customers' pain points and develop strategies regarding how brands can solve for them.
Although our world has changed significantly over the past year, the importance of consistently keeping your brand promise has not.