CEO's and brand leaders are being increasingly challenged to declare a social purpose for their enterprise. Unilever, one of the world's largest CPG firms, has recently gone one step further by asking each of its 400 brands to declare a purpose, prompting heated debate and media headlines like the Wall Street Journal's "Does your mayo need a mission statement?" Unilever's focus on purpose was ushered in by CEO Alan Jope when he took up the role in 2019, at which point he claimed that "brands with purpose increase sales twice as fast as those without".1
Having a social purpose means answering the question, "Why do we exist?", and having a clear point of view on issues that are important to the planet or society. For Hellman's Mayonnaise, it means that in addition to promising taste, spreadability and high-quality ingredients, it's also on a mission to curb food waste, tee up the Super Bowl ad showing new England patriots linebacker Jerod Mayo tackling people throwing out food. Today, Knorr bouillon cubes are encouraging plant-based diets, and Vaseline petroleum jelly is helping refugees with skin problems, as examples.
Many brands are joining the parade, lining up behind all kinds of social and environmental purposes. The reasons are clear:
Pressure from investors and boards.
Helps to attract and retain talent.
Consumers may prefer brands (and may even pay a premium for brands) that reflect their own values.
It's commoditized categories, it's a source of meaningful differentiation.
It helps brands remain relevant along the entire value chain.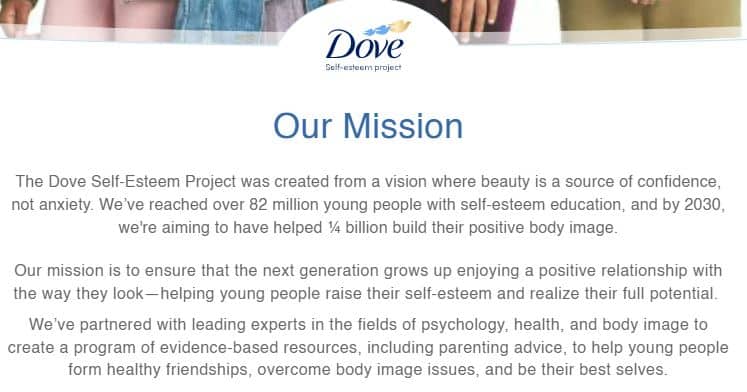 When it comes to arguing in favor of brands adopting a social purpose, Dove is a poster child. When I managed the brand, it was positioning on quality and care and 'not just being a soap'.  Dove's 'agent of change' positioning started in 2004, created from "a vision where beauty is a source of confidence, not anxiety". Dove's "real beauty" and "self-esteem" campaigns catapulted the brand into the social purpose spotlight. To date the company has reached over 82 million young people with self-esteem education2, and according to the WSJ, Dove is now one of Unilever's most profitable and recognizable brands.
Dove sales grew 8% in 2021, which Unilever partially credits to its purpose.
So why is Unilever pushing all of its 400 brands to declare a purpose, and is it worth it for other brands follow suit?
Unilever CEO Jope has said, "We've organized all of our priorities in the company around three very deeply held beliefs: That brands with purpose grow, that companies with purpose last, and that people with purpose thrive." But, years into Jope's leadership, Unilever trails P&G and Nestle in share price and sales growth. So, what gives?
Since his proclamation that brands with purpose outperform those which don't, Jope has clarified Unilever's position saying, "Purpose is not a substitute for having fantastic quality, innovation, advertising and distribution…It's the icing on the cake, not the cake". Even Jope admits, purpose alone is not enough.
WSJ quotes Unilever's former head of Consumer Insights Stan Sthanunathan, "The company's talk about purpose belies how much its brands spend on advertising more straightforward product benefits. Even Dove advertises more about soft skin than it talks about purpose." That being said, "Brands with a purpose that resonates with consumers stand out from rivals, command a price premium and help rally employees."
Should all brands have a purpose? The benefits above are compelling. As a brand manager, wouldn't it also feel good to know that your brand is having a positive impact on the world? It definitely beats being perceived as contributing to the problem.
Just make sure your brand purpose is compelling, relevant and genuine. Test it with your customers to see if it will drive sales and meaningful differentiation. Consumers will sniff out and reject a sales gimmick. And remember, purpose may be more icing than cake.
---
[1] https://www.theaustralian.com.au/the-oz/news/does-mayonnaise-need-a-mission-statement/news-story/5ffaa0ceabd958b4c5832099fcfe07b4
[2] https://www.dove.com/us/en/dove-self-esteem-project/our-mission.html